Hilarious photo: mother of twins answers all questions
0
337
02/15/2019
After the Australian mother Annie Nolan had answered questions ten thousand times, she was finished with it all. On 2 A4 pages she wrote down all the questions she always receives since she is a mother of twins. She did stick the papers with questions to her stroller, but she had them put on the picture for fun, together with her twins Cheska and Delphia.
Although Annie indicates in her Facebook post that she understands that people often ask questions out of interest, she says that after a while it is also a bit tiring. And Annie made her point. The photo of her twins and the most frequently asked questions is a real hit on Facebook and has been liked more than 23,000 times.
We can imagine that if you hear these questions very often, you will feel a bit tired. But still we had to laugh about this photo.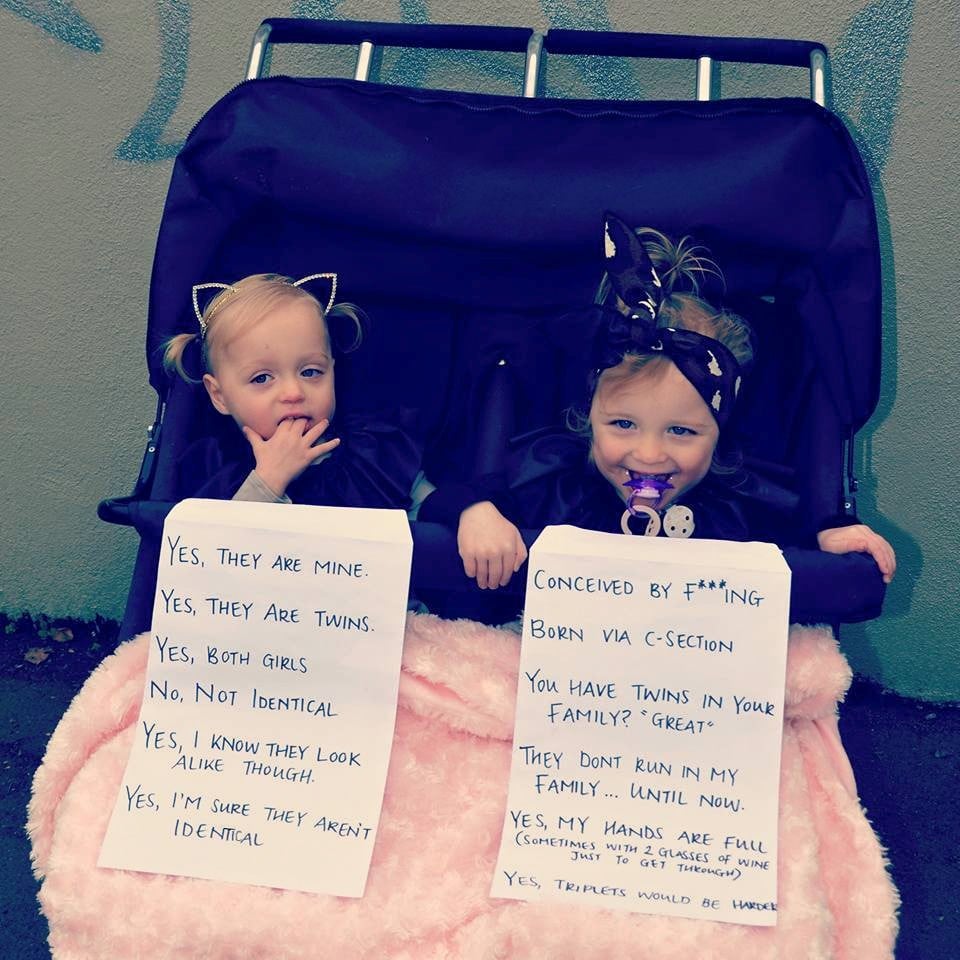 Are there twin mothers who have the same experience as Annie?​
Source: Popsugar.com
Leave a comment on this article